Hi there, Peter Garety and Maria Gudelis here and we know you want to make money. That's why you are here.
You want to start to make at least $1000, $2000 or $5000 as soon as possible...
...and get above $10,000 per month quickly.
And you want that to be a consistent income with relatively little work on your part.
You also want to be confident that the actions you take today will lead to profits like you see on this page...
...instead of yet another day with frustration with nothing to show for.
We know this, because we are in close interactions with our 40,000+ subscribers...
And today, on this page, we will reveal to you the exact method that not only you can use to build a 5-figure business per month fast...
...but also, it will allow you to get PAID UPFRONT (more about this in a minute).
But first...
---
LET'S LOOK AT SOME OF THE OPTIONS YOU HAVE PROBABLY TRIED TO MAKE PROFITS ONLINE
---
The very first thing that most people try when they sign up to make money online is affiliate marketing.
They see 50%, 75% and sometimes even 100% commission to be paid to affiliates and it makes them feel that it's the fastest way to profits.
So they start to build SEO websites, buy software products and training programs, just to drive traffic to an affiliate offer that should be making ton of money for them.
My question to you though is this:
---
HOW IS THAT WORKING FOR YOU SO FAR?
---
For most people it doesn't.
Now, don't get me wrong, over the years we have made millions with affiliate marketing and it's great.
But 99% of that incomes came from our own subscriber list...
...and that required an entirely different business model to start with and it takes huge amount of effort, time and resources.
Bottom line...
Affiliate marketing is not a fast way to make money, if you are starting from scratch.
---
NEXT, HAVE YOU TRIED CPA MARKETING?
---
After trying to make money with affiliate marketing, usually people discover and get excited about so called CPA marketing.
CPA marketing is a form of affiliate marketing, but instead of paying commission for an actual sale, they pay you for 'least resistance actions' such as opt-in, different form submissions or participation in contests.
This money making model usually works great for those who are masters of traffic generation, so they can drive tens of thousands of visitors to an offer and convert them to actions.
On TOP of that, there is also a delay when you actually get paid - usually you get paid 15, 30 or 60 days later, so this is definitely not a fast way to generate income.
---
OK, BUT HOW ABOUT PRODUCT CREATION?
---
Product creation is a great way to make money, especially if you are a real expert in a particular niche and you have lots of marketing experience.
But if you are just starting out, the learning curve is just too big.
First, you need to be able not just to create a product, but also design a high converting product sales funnel. Without that you won't be making much money at all.
Secondly, you need to be able to create a long form sales page just like the one you read now and that requires either a significant investment (you can hire copywriters for as low as $1000 and up to $30k per sales page - decent sales page will cost you between $3k - $5k) or years of training.
And finally...
You need to become an authority in your niche, so you can get attention not only by potential customers, but also affiliates, who can than drive traffic to your product offer.
Conclusion...
While product creation is a great long term business model, it's not something you can start today and expect profits tomorrow.
OK, but if none of the above are fast money makers, the question is...
---
WHAT'S A BETTER OPTION TO MAKE MONEY ONLINE TODAY?
---
The answer is physical products via drop-shipping.
This is the ONLY business model where YOU GET PAID UPFRONT and you keep the profits.
PLUS you can start selling in minutes (no need to waste long hours in product creation, SEO website setup or complicated marketing methods).
The entire business model is as simple as these 7 steps below (most of which doesn't require for you to do anything):
STEP 1 - Pick a HOT 'in-demand' product that's proven to sell (there are thousands of trustable suppliers that are ready to supply products directly to your customers).
STEP 2 - Setup a page with a 'Buy Now' button from your PayPal account (takes maybe 20 minutes to setup if you do this first time).
STEP 3 - Drive little traffic to that page and start to sell the product (little traffic - high conversions: just $5 a day FB ad is all you need here).
STEP 4 - Get paid upfront when customers buy and keep your profits (you receive money directly to your PayPal account, so no middleman, no waiting, no building someone else's business).
STEP 5 - Place an order with supplier (just forward your customer information to the supplier and pay him, you keep the profits.)
STEP 6 - Supplier ships the product directly to your customer (you never touch a product, suppliers does all the work for you).
STEP 7 - Customer receives the product (just rinse & repeat).
---
THE BEST PART ABOUT THIS BUSINESS MODEL IS THAT THERE IS...
---
NO upfront investment
on your part (you place an order with supplier only after the product has been sold)
NO waiting for money
(you get paid upfront)
NO complicated setup
(think SEO - what a nightmare that is!!!)
Finally... and most importantly...
---
It's SIMPLE!
---
The Law of Simplicity says: "When you have two competing theories, the one that is simplest is the most profitable!"
With drop-shipping model there is very little learning required.
Regardless of your experience or how long you have been trying to make money online...
...you can see your first profits just a few hours from now.
Having said that, there is one small issue that might hold you back from fast results and that is...
---
WRONG PRODUCT SELECTION
---
You see, after working with thousands of customers and teaching them how to make money with drop-shipping...
...we have discovered that the first step mentioned above - product selection - is the number one reason why some people fail to make money with this business model.
The rule here is very simple: if you select a product that people don't want to buy, you won't make money.
On the other hand...
If you select a HOT "in-demand' wee little impulse buy product that's a proven seller, you will start to make money right away (within a few hours).
And that's why it's with a great pleasure that we introduce to you something that will totally eliminate this obstacle, so you can start to make profits as quickly as today.
Introducing...
---
SWIPE EMPIRE FB EDITION
---
What's that?
The Swipe EMPIRE FB Edition is the ULTIMATE file of HOT 'IN-DEMAND' PRODUCTS that are selling like crazy.
Every single product in the Swipe Empire FB Edition is hand-picked from the collection that we have spent 12 months of researching, spying and testing...
...and each one of them can be turned to thousands of dollars within a few days.
---
HERE ARE 5 KEY BENEFITS THAT YOU WILL GET WITH THE SWIPE EMPIRE FB EDITION:
---
Elimination of guesswork... instantly tap into a WINNING niche - no more spending days to find a product that's proven to sell. Just take one of the swipes and start to generate sales in your business.
Speed of results... with a proven product, a proven niche and the exact ad copy that converts, there is no more room for error. Just launch an ad campaign in minutes and get results within a few hours.
Get rid of overwhelm and frustration... no more looking for the next "shiny object" in your inbox or trying hundreds of different ways to make money. Just pick any of the swipes, launch your campaign and instantly see results.
Scale your profits... regardless of whether you are about to make your first sale or 1000th sale, with your "secret weapon" we provide here you can scale your business FAST! Just pick the next product from the swipe file and start to add them as your crosssells and upsells. It's a proven formula to make more money.
Save time and money... understanding what works takes massive amount of time and resources. Our swipe file eliminates research and testing - you can just tap into serious profits within a few days.
And most importantly...
The Swipe Empire FB Edition is not just about showing you winning products.
NO.
It will enable you to 'EMULATE' the whole PROFIT sequence...
...starting from a product that sells, ad image & ad copy that converts and handing to you on a silver platter the exact store that's successfully selling it.
This way your path to serious profits is just down to your ability to copy & paste.
---
HERE IS WHAT'S INCLUDED IN YOUR SWIPE EMPIRE FB EDITION MEMBERSHIP:
---
Swipe files of 50 HOT "in-demand' products that are proven to sell on Facebook, so you can turn a simple $5 per day ad into serious profits.
Swipe file of 50 Facebook pages and respective stores that are selling those 'in-demand' products for massive profits, so you can emulate what they do for your own campaign.
Swipe file of exact ad copy (text and image) for each of the products, so you can launch a winning ad campaign in minutes and start to drive buyers traffic within hours.
---
HERE IS WHAT SOME OF SWIPE EMPIRE FB EDITION CUSTOMERS HAS TO SAY:
---
"I am blown away by the Swipe Empire FB Edition from Peter and Maria. The 50 products swipe file removes the guesswork of whether a product will sell or not and with the special bonus - 7 Point Vendor Section Checklist, finding a matching vendor that's reliable is very easy. Thank you for providing this!"
Andy Sufrin
"Hey Peter & Maria,
I wanted to drop you guys a quick note to say that I think your Swipe Empire FB Edition is probably one of the most helpful references I've come across in the eCom arena. All the ad details plus the links where you can check out the products on a store that's selling it is priceless! Thank you!"
Kathe Lucas
---
OK, BUT WHAT'S THE PRICE?
---
Well, the value for you to get 50 HOT 'in-demand' products is obviously worth thousands if not tens of thousands of dollars to you.
Just think about this...
The fact that you get to see actual stores with exact pages that are selling these products, so you can just COPY & PASTE what they do and start to make money from it...
...is worth a fortune.
That's why even if we sold this to you for $997, it would be worth for you to invest.
But, it's not going to be that much.
Since this is an early release of the Swipe Empire FB Edition...
...you are getting an instant $100 discount.
Now, because we are giving you such a great deal today...
...and also, because these are our internal swipe files that we and our students are using to generate daily sales like this...
...it does come with one catch and that is: there is no MONEY BACK guarantee.
Therefore, make sure you read the information on this page and if you are ready to start to make serious money online and do it fast...
Just click the 'Buy Now' button below, complete your order and start to make money with your online business today.
Buy Now

$197

Only $97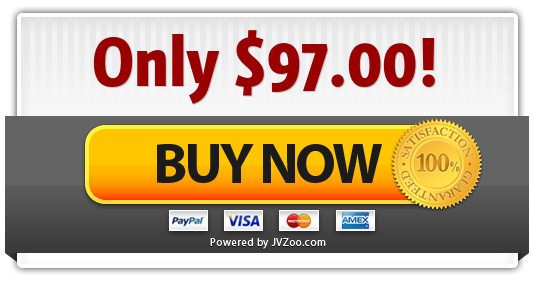 ---
OH, THERE IS ONE MORE THING...
---
Look...
We know you will get excited about the wealth of money making opportunities that the Swipe Empire FB Edition provides...
...therefore, we decided to help you even more by including...
---
FAST ACTION BONUS:
THE 7 POINT VENDOR SELECTION CHECKLIST
---
One of the key elements to ensure that your business runs smoothly and that nothings stands in the way to profits...
...is your ability to select a reliable product vendor or supplier.
So over the years we have developed a checklist that allows us to INSTANTLY determine whether a particular vendor is reliable or not.
Today, if you will be one of the first fast action takers, we will include this bonus as part of your Swipe Empire FB Edition package.
---
DO YOU UNDERSTAND THE GREAT DEAL YOU ARE GETTING HERE TODAY?
---
Listen...
Just one single investment of $97 gives you 50 proven profit sequences (that's less than a dollar per profit sequence).
You get the product that sells.
You get the FB ad that brings traffic.
And you get the exact store that's selling it.
And with that kind of information in your hands, there is no more guesswork or testing required - just emulate what they do and make profits today.
Therefore, don't wait any longer - take action right now.
Just click 'Buy Now' button below, complete your order and start to make money with your online business today.
HURRY! The Price Goes Up In...
Buy Now

$197

Only $97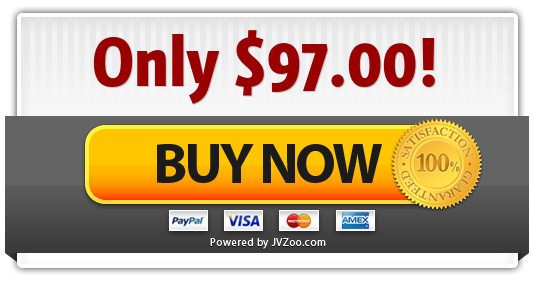 To Your Profits Online,
Peter Garety & Maria Gudelis
PS. Swipe Empire FB Edition is the ULTIMATE SHORTCUT to make profits with your dropshipping business. Don't miss out! Claim your access right away!
Buy Now

$197

Only $97